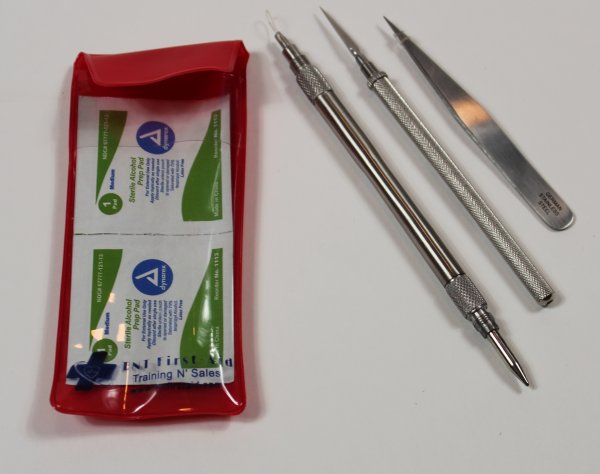 Foreign Object Removal Kit
This item is eligible for purchase with HSA & FSA card!
$25.00
9 in stock
Description
Additional information
Reviews (0)
Description
This foreign object removal kit is a must for any first aid kit. Comes with sharp pointed tweezers, an eye magnet and eye loop to remove metal or other debris from the eyes, and a splinter probe which is a 3 sided tool like a spear to get under slivers and remove them. Made of German stainless steel. The tools unscrew and store in the handles. Clean them with alcohol wipe before and after each use. Comes in a nice little pouch to keep them together. Great for every vehicle and first aid kit. Easiest way to remove a splinter or other foreign body from the skin or eyes.