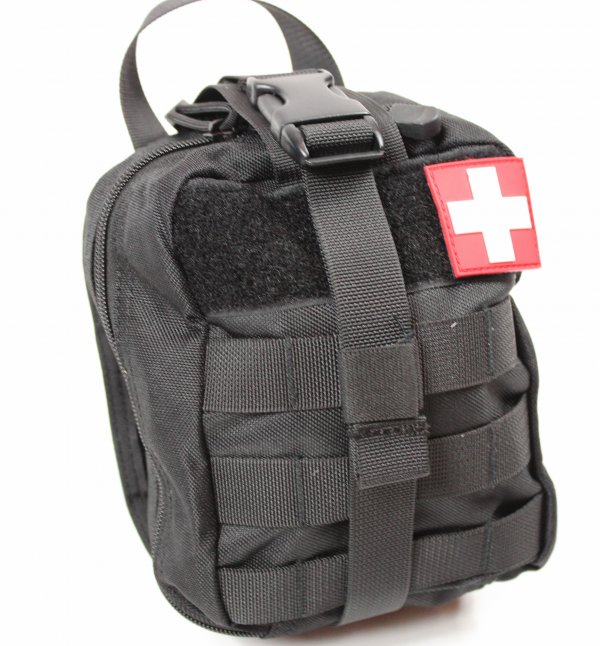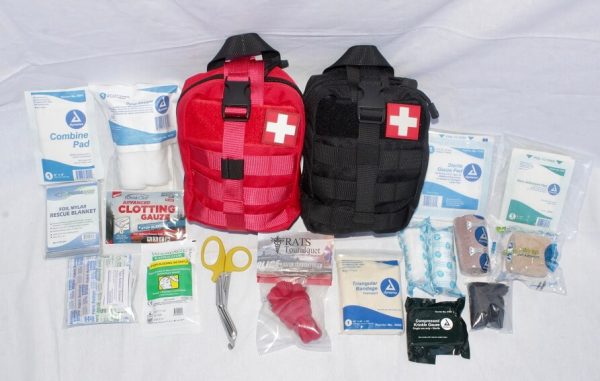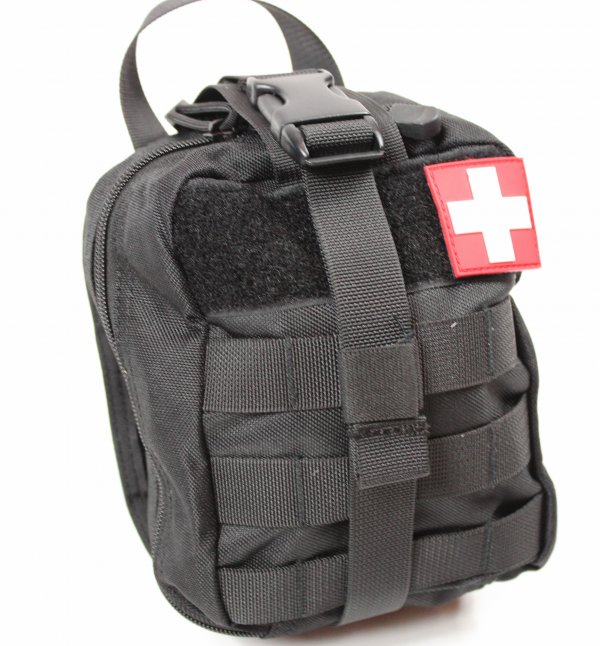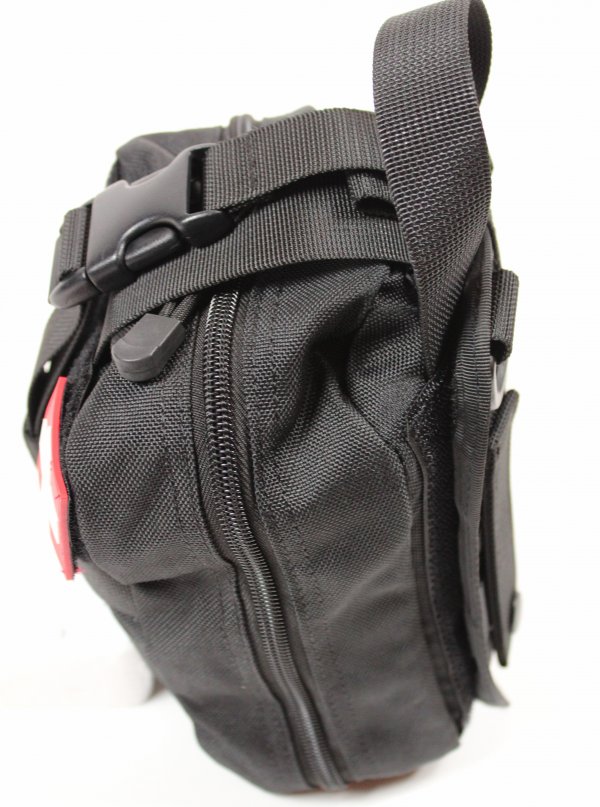 IFAK trauma Individual First-Aid Kit – OUR NEWEST PACK!
TNT First-Aid Trauma IFAK gives you a life saving compact kit which contains the necessary items to treat trauma as well as small injuries.
$115.00
8 in stock
Description
Additional information
Reviews (0)
Description
This IFAK (individual first-aid Kit) is the ideal kit to carry with you everywhere you go.  It has the necessities to treat both small injuries as well as major injuries including lacerations, gunshot wounds,  sprains and strains, infection, and personal protective equipment.  Compact, lightweight, with mole straps so it can attach to your belt, vest, backpack and more.  Currently only available in black.  
IFAK Contents Include:
RATS Tourniquet
Quick Clot Gauze 2″ x 24″
Solar Blanket
Compressed Gauze z fold 12′ x 4″
Dyna Stopper Compress 
2 Pair Black Nitrile Gloves
2″ Coban
3″ Ace Wrap
Triangle Bandage 
5 packs of Triple Antibiotic Ointment
5 3×3 Gauze pads
5 non adherent pads
5×9 Dressing
2) Roller Gauze 
Assorted Bandaids, knuckle, xlong, straight strip
Trauma Scissors 
Antiseptic Wipes
Wound Seal with Applicator
HSA/FSA Eligible Item