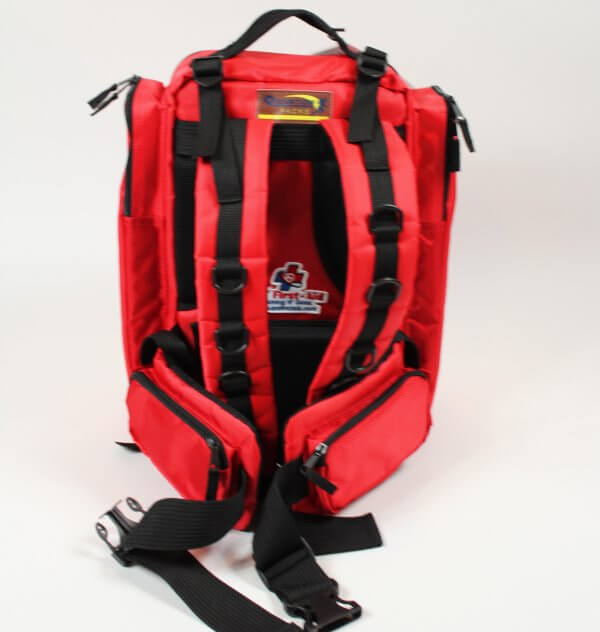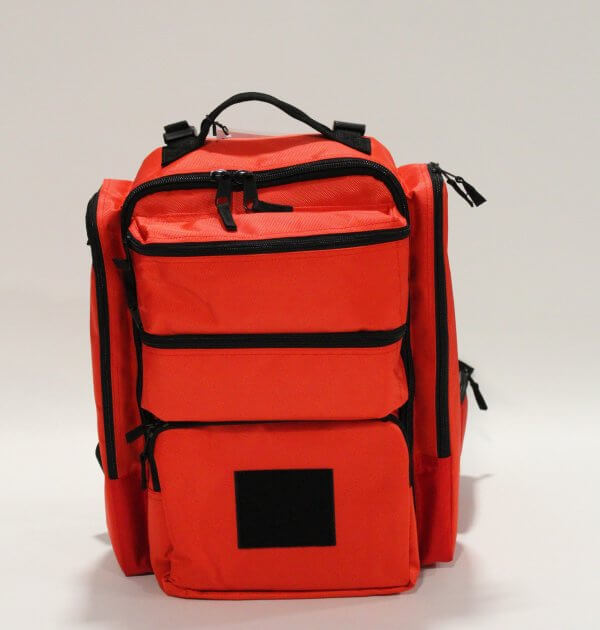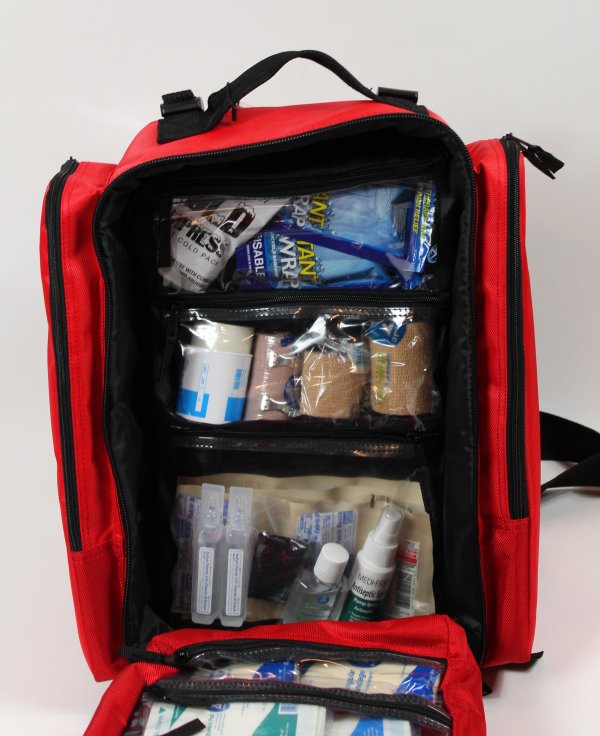 Trauma Backpack Best Seller – RED
#1 Selling Trauma Pack with all the new technology First-Aid that can help families treat injuries and reduce costly emergency room visits.  For 95% of all insured Americans, the average ER visit costs a family well over $500.00 which would more than pay for this kit.  This kit can save you from making multiple Emergency Room visits.  Make sure you download our App in the app store Virtual Medic (Apple, Android)  Video instruction on exactly how to use everything in this pack.  It stores the videos on your phone so you will have them even if you don't have service.
This item is eligible for purchase with HSA & FSA card!
$425.00
Out of stock
Description
Additional information
Reviews (0)
Description
We have put the strongest zippers possible in this new pack as well as upgraded the exterior material and everything is double stitched so that it will hold up to the toughest challenges and emergency scenarios.   These are now USA manufactured bags with the best quality materials, zippers, and stitching.
This pack still has the same great organization and content as the original Trauma Backpack, but with some new upgraded features. The bag is also equipped with additional shoulder and lumbar padding, padded shoulder straps to reduce fatigue when carrying for prolonged periods of time. There is a 3″ x 3″ piece of Velcro on the front so that you can add your patch or insignia to the pack.
#1 Selling Trauma Backpack.  Several pockets to easily organize all of your medical supplies.  All windows are clear vinyl or mesh to protect your supplies and make it quick and easy to find them.  It is important that anyone can grab your pack and use it if you are in need of medical help. The pack has a front pocket left empty for you to put in additional personal items for you or your family that you may need in an emergency such as prescription medicines, inhaler, or EpiPen etc. Most other pre-built packs are stuffed so full that you cannot fit anything else that you need into them.
The pack comes fully stocked and weighs less than 10 lbs! There is also plenty of room to add personal items or more advanced trauma items.
The kit comes fully stocked with the following life-saving items:
INCLUDES:
Bandage Pack with fingertip, knuckle, straight strip, large patch fabric bandages, Sanitary preps, antiseptic wipes, Steri strips, sting swabs, triple antibiotic ointment, hydrocortisone cream, betadine wipes
Med Pack with ibuprofen, Tylenol, Excedrin, antacids, electrolytes, cold relief meds
2 oz antiseptic spray
Nitrile gloves (2) pair
Wound Seal Powder Vial – 30 stitches worth of powder
Wound Seal Powder with 2 Applicators for nose bleeds and hard to reach bleeds
Quick Clot Gauze
RATS tourniquet
Dynastopper compress
(10) Sterile gauze pads
(10) Non-adherent pads
8 x 10 Trauma dressing
5 x 9 Trauma dressing
Israeli bandage
(4) Rolls sterile Kling gauze
Sterile Kerlix roll
2″ Coban
3″ Coban
3″ ace wrap
Tri-cut waterproof tape 3 sizes in one roll
Transpore Tape
4 oz Buffered eyewash
(2) 1/2 oz Eye wash
Eye Cups
Trauma scissors
Foreign object removal kit (tweezers, splinter probe, eye magnet eye loop)
Penlight
(2) Instant ice wraps
Large instant ice pack
(2) Triangular dressings
High-quality CPR pocket mask
Irrigation kit 60 cc with try
(2) 30ml wound flush sterile
Hand sanitizer 2 oz bottle
Burn free 12 x 16 face dressing
4 oz burn free gel
4 x 4 burn free dressing
36″ Stat Splint
We believe we are giving you all of the important, common items, and leave room for you to put in your own extras. The pack weighs only 10 pounds fully stocked.
Download our app "Virtual Medic" on your phone for videos on how to use all of the products in this kit.
Additional information
| | |
| --- | --- |
| Weight | 12 lbs |
| Dimensions | 16 × 12 × 10 in |