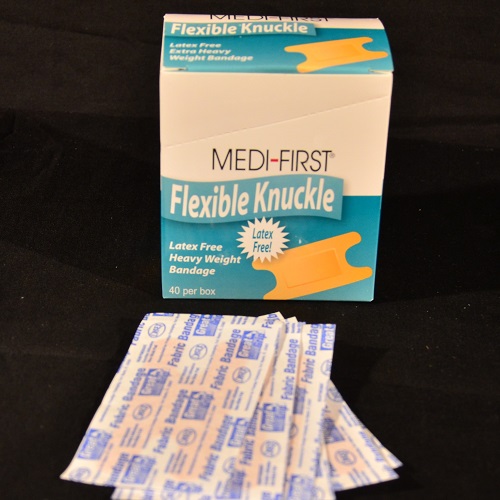 Fabric Knuckle Bandages 40 ct.
This item is eligible for purchase with HSA & FSA card! 
$7.50
Description
40 ct. box of breathable fabric bandages by Medi First.  These are to cover a knuckle injury as well as they are great for elbows or knees or anything that will bend.  We have found these to be the best fabric bandages on the market and will hold up to multiple hand washings.